Special Notices
(Some special notices are in the Members Only section)
---
From the Chairman
RNARS Headquarters Building 512
HMS Collingwood
Newgate Hants
PO14 1AS
23 March 2018
Dear Member,
We have in the past made you aware and wish in future to continue to make you aware of our activities in pursuit of our hobby by promoting our Society, its activities, and the selling of the Society's badged commodities which we believe will be of value to you.
At the same time, we wish to assure you that, as a valued Member of the RNARS, we are committed to protecting and respecting your privacy.
You may be aware that a new law, the General Data Protection Regulation (GDPR) will become applicable in the United Kingdom from May 25th, 2018.
In preparation for the GDPR legislation, we are contacting you to confirm that we will always use your personal information in accordance with current data protection legislation and with your wishes.
We may process your information for our legitimate interest of providing you with information about our Society's commodities and promoted activities which we feel may be of interest to you. You have the right to object to this processing if you wish, and if you wish to do so please contact our Society's Hon. Secretary, our Membership Secretary or our Commodities Manager.
Further information about how we use your information (including information about your rights) is set out in our Privacy Notice at http://www.rnars.org.uk/Policies.html or may contact us by telephone:
| | | |
| --- | --- | --- |
| Hon. Secretary: | g3zdf@btinternet.com | 01243 536586 |
| Membership Manager | membership@rnars.info | |
| Commodities Manager | g0miudoug@btinternet.com | |
Yours sincerely,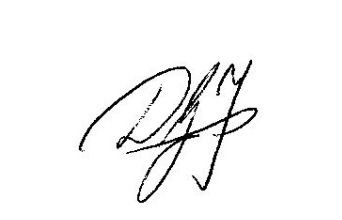 David Firth, Chairman

(Or download the letter from HERE)
---
New Tuesday HQ Net
We have started a Tuesday HQ Net when local members and visiting serving members are usually in the HQ Shack.
Although we usually turn on Skype it seemed silly not to have a net on HF.
Primary frequency will be the RNARS frequency of 7068, secondary 3748 but if band conditions are not favourable we will move elsewhere and let members know as described below.
GB3RN will be net controller.
Mode SSB phone.
Start time 16.00 although some HQ members may be on earlier.
Details of the frequencies used and propagation predictions will be posted through Twitter @RNARSHQ and displayed on the RNARS website home page.
Keep a listen out for GB3RN.
---
RSGB Affiliated Societies Newsletters
---
RNARS Awards 2017
| | | |
| --- | --- | --- |
| Merit (G3WNJ) Award | Adrian | 2E0JVM |
| Certificates of Merit | Joe Skittlethorpe | M6VLL |
| | Alan Campbell | M6LFM |
| | Jurgen | HB9ANE |
| Robert Sharpe (G3AWY) Award | Doug | G4BEQ |
---