3 June 2022
HMS Collingwood Open Day 2 July, still looking for helpers
20 May 2022
We'll be represented at the Newbury Rally on 26th June
12 May 2022
Obituary of Mick G3LIK from Bill G3TZM
20 April 2022
Sad news, Mick G3LIK one of the early members of the RNARS died this morning. May he rest in peace
15 April 2022
Welcome to new member John MW7WJS
Still looking for a few volunteers to help run GB3RN in the International Navy Challenge on 21/22 May. Names to Joe G3ZDF
1 April 2022
Congratulations to Steve G4HJE on reaching 50 years continuous membership of the RNARS
This year's AGM is scheduled for 15 October and will be held in the WO & SRs Mess HMS Collingwood
21 March 2022
Welcome to new member Colin, G0XCF
18 March 2022
Welcome new member Tim, 2E0EGZ
4 March 2022
Welcome back Colin M0OEK #0352
16 Feb 2022
Janet XYL of Brian Poole ("Joe" RNARS 0033, G3MRC, 7Q7BP)(SK) is looking for information about his service in the RN. Full details on the Special Notices page
There is a campaign afoot to raise funds to ensure the survival of HMS Bronington. Details of how to support the project are on the Special Notices page.
28 January 2022
Gordon G4IPV #1625 is SK
21 January 2022
Welcome to new member Geoff G4TQM
Life member Bill WA1HMW is SK
10 January 2022
Results of INC 2021 are available at https://www.marinefunker.at/
7 January 2022
Happy New Year to all our members. Let's hope it's a better one than the last few.
18 December 2021
Welcome to new member Hans LB6GG
The Winter 2021 issue of the Newsletter is at the printers. We aim to get it distributed as quickly as possible
4 December 2021
Welcome back Vincent ON4VDC
30 November 2021
Welcome to new member Trevor M7BWW
19 November 2021
Bubbly Rats primary frequency is now 7085kHz to get away from data frequencies. Secondary remains 3748kHz.
12 November 2021
Welcome to new member Simon M0SIH
31 October 2021
The Committee received a report on the RNARS QSL Bureau from our QSL Manager Pete G4GSA on 28 October.
In view of its lack of use over the past 2 years, the reduction in use of physical cards for a number of years, the increased use of electronic QSL bureaux such as eQSL, LOTW etc and the news that the RSARS Bureau has closed, the Committee agreed to give notice that the RNARS QSL Bureau will close on 1st February 2022.
14 October 2021
MARAC CW Net details added to Nets & Skeds page
8 October 2021
AGM tomorrow Saturday
3 October 2021
Just a reminder that if you wish to attend the (virtual) AGM next Saturday please send an email to agm2021@rnars.uk with your name, callsign/swl and membership number. You will then receive the Zoom credentials for the meeting.
22 September 2021
Members wishing to attend the online AGM at 14.00 on 9th October should send an email to agm2021@rnars.uk with their name, callsign (or SWL) and membership number. They will be sent the Zoom logon details before the meeting. Just a reminder that only current and fully paid-up members can take part.
Welcome new member David, 2E1CIK
If you haven't received your Autumn 2021 newsletter drop Joe G3ZDF an email
9 September 2021
Welcome back Martin G8WSH
26 August 2021
Welcome to new member Kim M7CIN
The 61st (not the 60th as originally published) RNARS AGM will be held online by Zoom on 9th October 2021.
Items for inclusion on the Agenda and nominations for the Committee or other offices should be submitted to the Secretary by 13th September 2021
19 August 2021
Welcome new member Jonathon M7LYF
15 August 2021
Members hoping to get back into the HQ Shack will have to wait until 3 September at the earliest
6 August 2021
Best wishes to Mick G3LIK one of our founder members who had a fall and had to spend some time in hospital
Welcome to new member Peter, an SWL in CH
1 August 2021
At the Committee Meeting on 29 July it was agreed that the RNARS AGM on 9 October will be held on Zoom due to uncertainty about access to our usual venue and the level of restrictions likely to apply at the time
26 July 2021
Welcome to new members, Corey, Tom and Giuseppe I2AZ and welcome back Jonathan G4FMG
Committee Meeting Thursday 29 July at 19.00 on Zoom
21 June 2021
Welcome to new member Paul G8JGF
Sid GM4SID has resigned as Call Book Manager. The last Committee Meeting passed a Vote of Thanks to Sid for all his work over the years. Requests for copies of the Call Book should be made to Joe G3ZDF
8 June 2021
Welcome to new members Larry G4HLN and John G4ISS
24 May 2021
Welcome to new member Glyn M6XQE
17 May 2021
Welcome back Kevin G1DKB and to new member Paul MM3JFM
10 May 2021
Welcome new members King M7KBT & Bob M0DDK
Congratulations to Neil on his new callsign M7BXZ
Canadian Sea Cadet group front page news on The Canadian Amateur magazine
18 April 2021
Welcome back Tony, G0UTP
7 April 2021
Welcome to new members Steve G4CGS and Austin 2E0MNV
Any member who has not received their Spring 2021 Newsletter should contact Joe G3ZDF
19 March 2021
Welcome to new members Pete G0JJI and Lynda G6QA
12 March 2021
Welcome to new member Bob G4PVB
27 February 2021
Les – VK2CPC (QTHR) has offered to start a VK/ZL/G etc. SSB net on Sundays 11:00 UK time 14.329, starting this Sunday 28th February on a 'suck it and see' basis
22 February 2021
Welcome to new members Martin 2E0GUC and Everett SWL
14 February 2021
Revised RNARS logo now on Logos page
1 February 2021
Welcome to new members Tom G2NV, Paul MM7PWO & Dave GW4XUE
14 January 2021
Happy New Year to all our Members and Visitors
Welcome to new members Rob M0VBD, Les VK2CPC & Tom M7SHF and welcome back Bill G8UTC
29 December 2020
Welcome to new members James MM7WWM and Steve G0NVW
The Winter 2020 Newsletter went out before Christmas and I hope everyone received their copy
17 December 2020
Welcome to new members Paul 2E1FLD and Jack GI4LZR
10 December 2020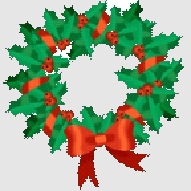 The Officers and Committee of the RNARS wish all members and visitors
a very Happy Christmas and a prosperous New Year.
The Net Controller for the Cornish VHF Net on Monday evenings is Richard G4WKW
8 December 2020
Ian M0LIH is planning a GB3RN HF SSB session streamed on YouTube but with a Zoom call-in on the side starting 19.00 - ish this evening - Tuesday 8 December. All are welcome to join in and/or give Ian a shout. YouTube channel and Zoom credentials to follow.
28 November 2020
Welcome to new member Richard G4JJP and welcome back Age PA0XAW
23 November 2020
Welcome to new member Pete GW0SOO
The Tuesday night online Quiz is back tomorrow. Muster at 19.30 for Quiz at 20.00. Details to follow
22 November 2020
Welcome to new members Andy 2E1LCY & Chris G5VZ
18 November 2020
Welcome to new members Chris G2ABR & George (Jock) 2E0BNI
4 November 2020
Welcome to new member Mike 2E0NLE
Some screen shots of the online AGM added to photo albums
28 October 2020
David our Newsletter Editor is compiling a 60th Anniversary issue of the Newsletter and is looking for memories, events, pictures or anything of interest relating to the Society from the last 60 years. Contact details HERE
Welcome to new member Tim, G4SVC and welcome back Phil G4HUF
20 October 2020
Very successful AGM last week using teleconferencing. Photos to follow
7 October 2020
RNARS 60th AGM will be held this Saturday at 14.00 by Zoom video-conferencing. If you would like to attend send your name, callsign and RNARS number to our Secretary Martin secretary (at) rnars.uk
You must be a current member to attend.
28 September 2020
The Autumn issue of the Newsletter has been emailed to everyone who opted for that form of delivery. If you haven't received the email please drop Joe G3ZDF an email and he will follow it up.
26 September 2020
This year the AGM is due to be held online. RNARS members wishing to attend the online AGM are to send an email to the secretary (at) rnars.uk with their full name, Callsign, and RNARS number to pre-register.
The maximum number of attendees that can be accommodated is 80 and places will be allocated as fairly as possible.
Only paid up members of RNARS may register to attend.
Zoom video conferencing software will be used to host this event, and this should be downloaded prior to the AGM from www.zoom.us
Registration will close at 2359BST (2259UTC) on Thursday 8th October or when the maximum number is reached, whichever comes first.
The Zoom invitation and link will be emailed before the AGM to those who have registered with the Secretary.
23 September 2020
Dry run of the AGM video-conference on Saturday 3 October at 14.00. Full details will be emailed to those who have registered to take part.
18 September 2020
Details of online AGM on 10 October 2020 using Zoom will be posted on here
Welcome to new members Alex 2E0HTM, Fred G1HCM, Graham G1PEU, David SWL and Geoff G6BAK
7 September 2020
Committee Meeting on Thursday 10 September at 19.00.
26 August 2020
Calling all ex-WE branch members who may have served in 'Colingrad'. Stories/dits/memories needed for HMS Collingwood 80th anniversary commemorative book to be published later in the year.
Welcome to new member Martins M0PAM and welcome back to Steve G3MII

18 August 2020
Welcome back Ray M6HOU