17 July 2018
If you have knowledge of maintaining the Morse auto keyer GNT 112 (see below) the Comms Museum in HMS Collingwood would love to hear from you.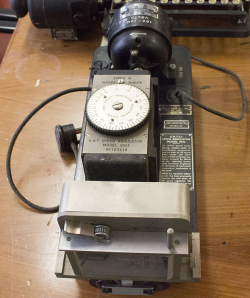 UK unveils new fighter aircraft which can operate autonomously
Welcome to new members John M6JYS and David SWL
DX News from ARRL
11 July 2018
60 second news summary from Royal Navy & Royal Marines
Australia to make major investment in ASW frigates
Australia to buy 6 US-built Triton maritime patrol drones
88 MHz trans-Atlantic signals heard in Ireland
BBC World Service short wave listening continues to decline; more now listen on the Net
ICQ Podcast - Network radio
Starting 17 July the National Radio Centre in Bletchley Park will open 7 days a week for the holiday period
DX News from ARRL
HMS Northumberland rededicated on the Tyne
Animation showing flight paths of all aircraft taking part in RAF flypast over London
First trials of F-35B onboard HMS QE start this autumn
UK misses NATO deadline for completing defence review
2 July 2018
New Radio Communication Museum of GB in Derby. Visits by appointment with G8EBM. They are looking for real-life stories
Space communications for beginners
QRZ.COM page devoted to HMS Amethyst with special call GB4AMT
DX News from ARRL
Armed Forces Day celebrated in Portsmouth
Royal Marine veteran receives France's highest honour, the Ordre National de la Legion d'Honneur
HMAS Tobruk scuttled off Fraser coast as a dive site
Type 26 wins Australian frigate competition
HMS Caroline shortlisted as a heritage finalist in National Lottery Awards 2018
25 June 2018
Best wishes to Marc our Membership Secretary who is recovering in hospital from an operation
All you sparkers who worked Portishead Radio - see GB0GKA page on QRZ.COM for 90 year celebration details
Introduction to Network Radios
ARRL Field Day Safety Officer checklist - free to download
IARU HF Managers Handbook - free to download
2m tape measure aerial in FREE Hackspace magazine
DX News from ARRL
Tutorial: Setting up a low cost digital modes receiver with a dongle and RaspberryPi 3
New SDR product - Artificial Intelligence radio (AIR-T) transceiver
FREE university level textbook - SDR for engineers
HMS Sultan honours trailblazing female engineer
HMS QE back in Pompey for some annual leave
Astute class nuclear sub - Haynes workshop manual reviewed
HMS PoW has Artisan 3D radar bolted on
Wildcat helicopter practises Highline In Flight refuelling from Type 45 destroyer

21 June 2018
Stand Easy Net - John G4KGT is looking for someone to take over as Net Controller. John's details are on QRZ.COM
New FREE book SDR for Engineers
Up to date cloning / programming files for Icom D-Star radios
RSGB Affiliated Clubs Newsletter added to Special Notices page
Reverse Beacon Network testing FT8 spots
DX News from ARRL
HMS QE RAS with RFA Tidespring
Delivering the RN's new OPVs
Russian Navy accepts new cutting-edge amphibious craft
PM urged to fund recycling of RN's old nuclear subs
New poster of secretive Russian seabed warfare navy 2018
Some new rally/event management documents added to Members Only page
13 June 2018
Have a look at the For Sale or Wanted page for details of Fred G2IV(SK)'s gear
Maritime Mobile with a UK Intermediate Licence
Night watch on board HMS Enterprise (video)
Matchstick fleet of every RN ship since 1945
11 June 2018
Some photos from Collingwood Open Day 2018 in the PhotoAlbum
GEO (FREE) wx satellite newsletter available for download
IARUMS reports Iranian radars active on 28MHz
The great FT8 debate continued
QSO Today podcast - interview with Antenna Guru John Stanley K4ERO
ZS amateurs get 100kHz on 60m
Raytheon developing shipboard antennas to handle comms, radar & EW simultaneously
DX News from ARRL
RNARS GDPR Policy added to Policies page
Homebrew SDR SSB transceiver from ZL2CTM
USN review of contenders for their new frigate
Receive Cube Sat signals for just $25
RN recipients in Queen's Birthday Honours 2018
F-35Bs arrive in UK
Former HMS Ocean undergoing conversion in Devonport for Brazilian Navy
GE contracted by BAE Systems to replace power systems on Type 45 destroyers
HMS QE sails for Part II helo trials
Microsoft sinks data centre off Orkney - for better cooling and server preservation
HMS Defender first Type 45 at sea with Shaman CESM fit
2 men accused of stealing items from HMS Hermes shipwreck in Dover Straits
Book review - On Her Majesty's Nuclear Service
HMS PoW - Ship Control Centre (SCC) being fitted out

1 June 2018
Collingwood Open Day on 2 June. Listen out for GB6COD, monitor what we are doing on @RNARSHQ
DX News from ARRL
ICQ Podcast #267 incl. Dummies Guide to DMR
20 May 2018
SK sale of items bequeathed by George G2IV on For Sale or Wanted page
USN working on underwater charging points for unmanned underwater vehicles
DX News from ARRL
Photo of Pentagon's shadowy special operations mothership emerges
Ex-HMS Walney for sale, £30,000 to you guv
F-35B - UK industrial participation
Trends in UK Armed Forces numbers

15 May 2018
HMS Collingwood Open Day only 2 weeks away on 2 June
IARUMS Free Newsletter now available
DX News from ARRL
Is Joe Taylor of WSJT-X fame killing off amateur radio?
GB1NHS is the new NHS amateur radio station
The day of the unmanned surface ship is dawning
7th Astute-class sub will be called HMS Agincourt
Permanent Magnet Technology offers new form of propulsion (YouTube video)
Defence Procurement Matrix
RN takes delivery of unmanned minesweeping system
30 April 2018
Some guidance from EssexHam on GDPR
Special call OS100V - HMS Vindictive commeration 10-11 May
Serious defects found on HMS Forth
After HMS Diamond's departure from Portsmouth there are now 4 Type 45s currently at sea
What is a frigate?
BBC TV series about life on board HMS QE
How the RN tests emerging technologies for use in defence
China unveils new advanced aircraft carriers
26 April 2018
Marconi Day at Oxford Museum
Latest 5MHz Newsletter available for free download
SAQ on air on 1 May on 17.2 kHz
Raspberry Pi 3B+ as an SDR without the SDR
New prefix GR9RW to celebrate Prince Harry's wedding
Germany to get temporary allocation again in 70 MHz band in 2018
FM transceiver from an unexpected chip
DX News from ARRL
FREE May 2018 HackSpace PDF magazine
First of the Type 26 Frigates will not be operational until 2027
New Military Times website

10 April 2018
Free IARU Monitoring Newsletter
Tracking aircraft with a Raspberry Pi
Free CQ-DATV magazine
Video of talk by K1JT about working the world with WSJT-X
DX News from ARRL
New RN Operations Hub opens in the Gulf
29 March 2018
Radio rallies & Hamfests calendar for 2018
HamCollege TV #39 - digital modes & interference
SolderSmoke podcast ep. 203
Role of RSGB & voluntary interceptors in WWII
HMS Ocean decommissioned
HMS PoW is now HV Live
MOD wins another £600M to keep new nukes plan going
Army General named as new Chief of Defence Staff
LF/MF mode with synchronous decoder
ISS SSTV will be active on 145.800 MHz FM in April
CATSync - the new CAT tool for WebSDRs
22 March 2018
Important letter from our Chairman on implications of new data protection law
Special call VB18FIFA on air from 1 to 15 June for World Cup
Latest FREE HackSpace magazine now available
DX News from ARRL
5MHz band access trial for ZL
Have a look inside Russia's latest submarine
Final cure for Type 45 destroyer propulsion problems announced
Some images of 2nd QE class carrier

15 March 2018
ITV This Morning visits HMS Belfast
HMS Trenchant breaks the Arctic ice for a look around
RAF will celebrate 100 years on 1 April. RAFARS running RAF100 Award
Essex Ham demonstrated amateur radio at 6th annual Raspberry Jam
RSGB Affiliated Clubs Newsletter
12 March 2018
Next Shack Aerial morning on 25th March at 09.30. Volunteers wanted.
Welcome to new members Mike and Alan who are studying for their Foundation Licence
Equinox 'cracks' forming in Earth's magnetic field
March GEO Newsletter available for free download
Pacific radio drone using FT8 with call KH6JF/MM
Raspberry Pi + LimeSDR = world's smallest DVB transmitter
DX News from ARRL
Trevor Bayliss of wind-up radio fame died last week
Female RN diver marks International Women's Day
First F-35B deploys to warship
NEW! Caps with RNARS logo now available in Commodities
Haynes manual on ASTUTE Class nuclear subs due out in May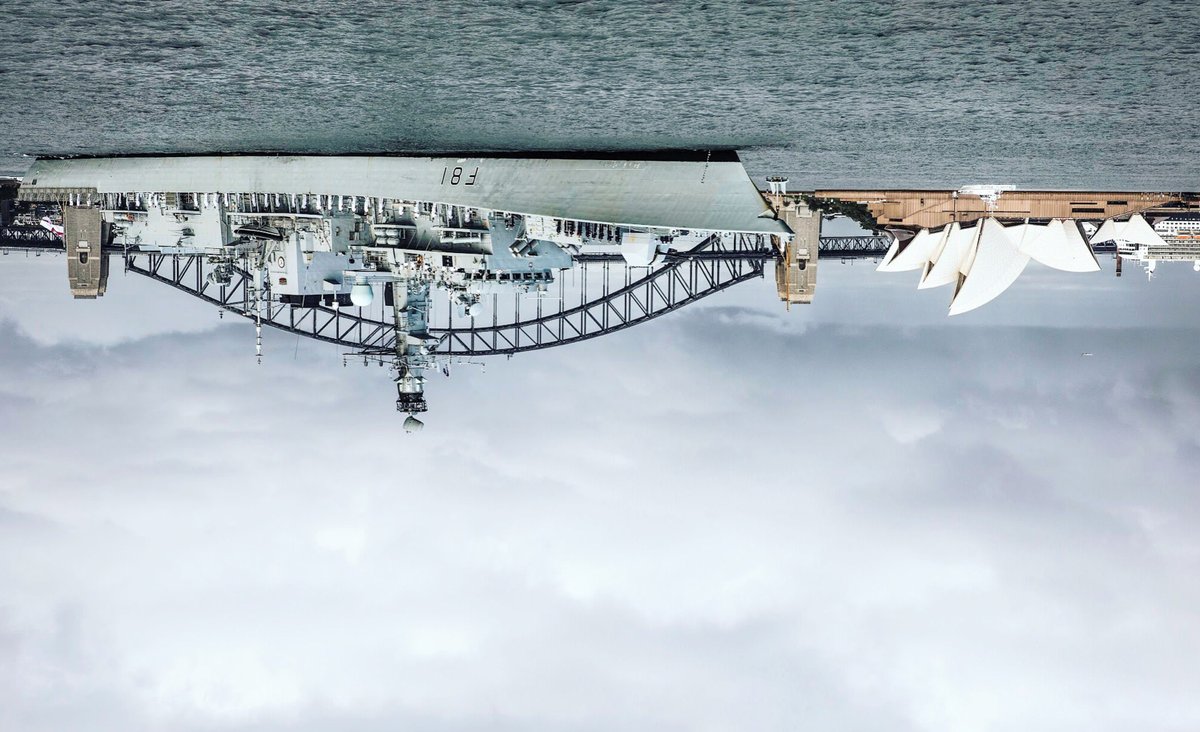 HMS Sutherland arrives in Sydney
5 March 2018
ICQPodcast Ep. 261 - latest Amateur Radio news
DKARS Feb. 2018 Free magazine
DX News from ARRL
Revamped Portishead Radio website
Newbury Radio Rally will now be held on 24 June 2018
Maplins goes into administration
One of the new Type 26s will be named HMS Cardiff
Oz Navy invent temporary beds that can be stowed in torpedo racks
Russia claims technical lead over US in development of hypersonic weapons
28 February 2018
Video of SDR talk at Things Conference
Boots for sending Morse Code
Ham College 38 - Digital Modes part 1
WSJT-X v1.9.0 now available
HMS QE back in Pompey after helo trials
The case for building a British hospital ship
26 February 2018
Any members in the Reading area able to run a stall at McMichael Rally 22 July? Contact Joe G3ZDF
The rise and fall of Radio Shack
National Radio Centre, Bletchley to open 6 days a week
DX News from ARRL
Unusual oscillations in Earth's magnetic field
New Russian sub tactics threaten ageing US Navy (and probably RN)
ICQ Podcast Ep. 260 - Xiegu X108G review
Brum honours bootnecks
First fixed wing pilots join HMS QE
How offshore patrol vessels (OPV) could be important to the future of the RN
New dazzle camouflage for Type 31e Leander concept

19 February 2018
Welcome new members Will M6WRJ & DSTL Fort Halstead RC G3BRK
IRTS evening Counties Contest on Tuesday at 20.00
18 February 2018
Foundations of Amateur Radio 'What do you wish you had known when you started in amateur radio?'
European Radio Amateurs Organisation free Newsletter
DX News from ARRL
First accelerated engineers pass out in HMS Raleigh
North Korean Special Forces Hovercraft base
New book on the history of submarine warfare
A bad day at the office - a look at the HMS Ambush collision
Type 26 not shortlisted for USN frigate programme
MOD confirms sale of HMS Ocean to Brazil
15 February 2018
Listening to the ocean - use of underwater sensors to detect submarines

14 February 2018
Coke tin antenna for use with that new RTL dongle
VHF path between VK & ZS still greatest challenge
Sony likely to stop production of short wave radios
RSGB Affiliated Clubs Newsletter for March 2018
New wideband microwave transceiver for EW applications
Free IARU region 1 monitoring newsletter
Russian military urging personnel to get off social media
HMS QE leaving Gib
9 February 2018
Aerial Day and Workshop Clearout Day on Sunday 11 February at 09.30.
HMS Ocean sails from Portsmouth for the last time
HMS QE to visit Gib 9 - 12 February
DX News from ARRL
marinefunker.de have created a new Club Calls award
HMS Ocean enters Plymouth for last time under White Ensign
Tight fit! Chinook on flight deck lift on HMS QE

5 February 2018
Submarine Q&A on Facebook
Antenna Gain & Polar Chart magic
Raspberry Pi DVB transmitter
DX News from ARRL
First naval air squadron embarks on HMS QE
Fast-track engineering scheme extended to WE and AE branches
HMS QE sets sail for sea trials
Revised versions of data protection policies & communications on Policies
One of our submarines is missing
Revised results of INC 2017 on Contests page
1 February 2018
HMS Cavalier GB2CAV will be operating on 40 meters Saturday 10th February for reopening of Chatham dockyard after the winter break
Trials of USN unmanned ASW hunter ACTUV progressing well
RTL dongle + Raspberry Pi = cheap SDR
(New look) TX Factor episode 20

30 January 2018
Aerial day in HQ Shack on 11 Feb at 09.45
Thanks to everybody who sent in articles for the Newsletter
DX News from ARRL
February edition of free HackSpace magazine available
USN has ordered 10 more Poseidon maritime patrol aircraft for US & UK
Latest TX Factor video news now available
24 January 2018
Welcome back Derek G4EZZ/F4VQE
Uptake of FT8 digital mode "phenomenally fast"
Putting the Type 45 propulsion problems into perspective
"Operational availability" is biggest challenge for RN sub force
MP says we need a "cheap, modular warship with plug and play options"
4 deck general arrangement - QE class carriers (diagram)
23 January 2018
F-35Bs will be 14% cheaper by 2020 - says Lockheed Martin exec
The threat to our armed forces from Russia
The Russians are no cyber threat
HMS QE starts FOST training
Large collection of RadComs available free - see ForSaleorWanted
22 January 2018
Revised results of RNARS CW Activity & INORC 2017 contest on Contests page
DX News from ARRL
Special call for HMS Belfast's 80th birthday will be GB80GGCN
Cockpit view of F18 Hornet landing on US carrier
18 January 2018
How to send and receive SSTV on Baofeng
HMS QE gets ready for sea trials
First section of hull of first Type 26 HMS Glasgow completed
Opinions say MOD will be worst hit by Carillion collapse
Let's call the Type 31e frigate a corvette
US Navy commanders face negligence charges
Test pilot compares F-35B & Harrier
Results of RNARS CW Activity & INORC 2017 contest on Contests page
17 January 2018
Boeing develops unmanned aerial tanker for USN jets
VK becomes AX for one day on 26 January
FT8 Operating Guide
WSPR beacon on the way to the Antarctic
SolderSmoke podcast #202 is now available
Fourth Astute class sub completes first dive
13 January 2018
Russia's underwater nuclear drone poses problem for NATO
Surg. Capt. 'Rick' Jolly OBE has crossed the bar

12 January 2018
HQ Shack heating is now back on
D-Star satellite lost on launch, replacement planned for Feb 1
DX News from ARRL
What caused US Navy collisions in 2017
RSGB Newsletter for Affiliated Clubs now available on Special Notices page
10 January 2018
Plymouth to get £5M new naval museum
The (very) slow process of dismantling RN nuclear subs
This is how to do a recruitment advert
The Naval Review has just launched its website
Analysis of the acoustic detection of loss of the Argentinian sub
8 January 2018
Welcome to new members Dave NP2MR & Hein VE5TEN
More escorts for Russian ships transiting the Channel
An officer's guide to breaking the rules
Campaign launched to fund Battle of the Atlantic memorial on Liverpool Pier Head
Consortium formed to bid for Type 31e frigate contracts
HMS Ocean sold to Brazil
6 January 2018
USN to use unmanned Helicopters as forward spotters
Cockpit view of BA A380 taking off from Heathrow (video)
DX News from ARRL
HMS Belfast 80th birthday weekend of celebrations 16-18 March 2018
2 January 2018
Happy New Year to all our members and visitors
USN using intelligent buoys for large scale ocean monitoring
DX News from ARRL
Bargain basement Type 31E - Lidl frigate or ...?
Dreadnought class submarine in focus
Unmanned systems and anti-submarine warfare
A contrarian's view that we need more admirals not fewer
24 December 2017
Armed forces veterans to be issued with ID cards
DKARS magazine available for free download
Where are our military this Christmas?
23 December 2017
Annual KW Days will be on 6/7 January
Radio Caroline returns
DX News from ARRL
HMS PoW floated out of construction dock
18 December 2017
New Radio Amateur Society of Australia
Next Advanced distance learning course starts in January
UK takes delivery of 14th and final F-35B Lightning II this year
Update on Warship World & Maritime Books
Rumour that General Sir Gordon Messenger, Royal Marines will be next Chief of Defence Staff
17 December 2017
Latest edition of (free) 5MHz Newsletter available for download
US Navy comms system SDR operates from 2MHz to 2GHz
DX News from ARRL
Norway ends national FM broadcasting
The future of Amateur Radio is software - says faradayRF
GEO (weather satellite) quarterly magazine available for free download
RSGB Affiliated Clubs Newsletter Jan 2018 added to Special Notices page
A Ham's Night Before Christmas - video classic
RSGB Raspbery Pi 2017 lecture now online
Dummies Guide to DMR
More BBC AM transmitters to close
Tim Peake opens RN-backed technical college in Portsmouth
30 November 2017
Still looking for local helpers for our Aerial Morning on 10 Devember
Xmas lunch on 19 December at 12.00 in The Crofton, Hill Head. Names & £5 deposit per head to G3ZDF
Slow scan TV from space on 2m on 5-6 December
G3NRW IC-7300 resources page
Ofcom say they 'no longer hold a list of available amateur radio callsigns'
Explanation of why to use virtual amateur radio
New FM repeater satellite
Review of the new Type 26 Frigates
RN Palace Guard (video)